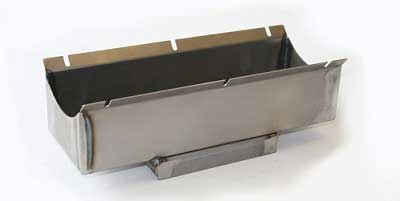 Enclosures made from high-quality sheet metal are extremely beneficial for commercial use. Whether used for storing equipment or merchandise, displaying goods, or housing appliances or computer servers, custom sheet metal enclosures are the ideal solution.
Sheet metal display units, shelves, panels, and other components made from this quality material can easily withstand harsh environments. Sheet metal is also excellent for resisting pests, moisture, mold, and other damaging elements. As a result, people throughout the country rely on enclosures constructed from sheet metal for a variety of reasons.
Many people are unaware of the vast number of applications for sheet metal enclosures. As an example, both standard and custom sheet metal enclosures are widely used for computer storage, industrial equipment and machines, and lighting. They are also used by the military and medical, telecommunications, retail, and hospitality industries. Today, sheet metal has become the preferred material for electrical enclosures, vending machine enclosures, computer enclosures, data and LAN enclosures, instruments enclosures, appliance enclosures, and the list goes on. Although the concept is much the same regardless, a top manufacturer can create a product based on your exact specifications.
Whether using custom sheet metal enclosures outdoors or in a factory, warehouse, or plant environment, the roof needs to be high quality. Especially for outdoor applications, the roof should have a proper slant. That way, any water or snow will roll off as opposed to standing and piling up. Remember, if water pools on the roof, rust will develop. To prevent the enclosure from eroding and to ensure that it provides adequate support for heavy loads, the right sloping design is essential.
Custom sheet metal enclosures made of galvanized steel offer additional benefits. Although anodized aluminum is more aesthetically pleasing, it dents easily, rusts, and cannot withstand high winds. In addition, aluminum creates a greater risk for vandalism. In comparison, enclosures, shelves, and panels made from sheet metal help prevent break-ins and vandalism. To ensure that sheet metal display units, shelves, components for appliances, and so on do not rust, they need to be properly coated. If you decide to add an additional coat, make sure your actions will not void the manufacturer's warranty.