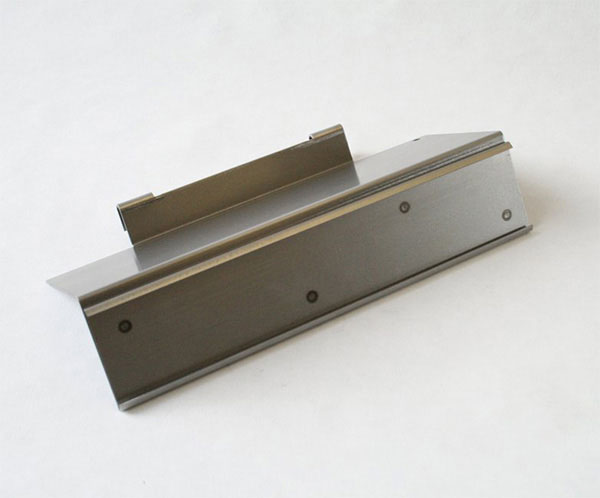 Weldflow prides in carrying out precision related complete sheet metal fabrication. This involves meeting all the specifications for tolerances provided by the customer. With our internal quality check procedure in place, we ensure the consistency in the production of sheet metal components large and small.
Looking for reliable metal fabrication companies in NYC and all neighbouring states in USA? At Weldflow, we can produce a variety of different sheet metal components, through CNC turret punch presses, forming with help of CNC press brakes, insertion of fasteners, clinching of parts, spot welding and various types of welding processes across the USA. We also fabricate structural elements required as part of complete metal fabrication services. We cater to a diversified range of industries ranging from HVAC, Lighting, electronics/precision equipment, alternative energy, appliance, furniture & fixture, transportation, agriculture, and industrial/commercial machinery, etc.
Our metal fixture fabrication services are held to the highest quality standards. Whether you need metal fabrication services for cabinet drawers, retail shelving, fixtures, displays, or some other component, we can assist our customers with precisely their requirements. From stock components to custom specified components, our team of engineers, technicians and skilled craftsmen can take care of producing an array of different metal fabricated products.
We carry out fabrication of parts made from stainless steel, aluminum and other alloys for specific industries. We provide rolling of aluminum structural elements and making special design of heat sinks from aluminum sheet. Provide different accessories in the form of brackets and panels for the solar industry. Variety of light fixtures are fabricated from aluminum material for internal & external usage in lighting and construction industry. Similarly, extensive use of stainless steel in the food industry for various equipment parts. Various appliance covers from different stainless steel grades are manufactured to suit the application requirement. With such material, we also provide the usage of capacitor discharge welding for attaching of fasteners to avoid any marks on the outside surface of cover.
We are also capable of producing custom components for an array of industries requiring manufacturing from sheet metal. We can provide dedicated metal fabrication services for certain processes if required by our customers, i.e. spot welding only, or welding only, etc. We provide assurance to our customers that the components we fabricate will not only have the correct specified material but meet all the specifications provided by our customer and will be of the highest quality. We utilize a comprehensive quality check system to ensure that our products will meet your precise specifications.
Metal Fabrication Services
We offer many services for metal fabrication in NYC. This includes, but is not limited to:
CNC Turret Punching Centers
CNC Shearing centers
Automated and manual press brake forming
Fiber Laser cutting
Semi-Automated & Manual welding centers
Spot Welding
Smaller tube size rolling
Industries We Serve
We can transform metal components into all types of parts for your company. Whether you need enclosures, bracketry etc., we can help. All kinds of industries can use the services from metal fabrication companies. This can include but not limited to:
Medical
Custom projects
Electronics
Energy
Choose Us for Better Services Always
We know that metal fabrication is about more than just making things. We seek to provide the best customer experience. This is what makes Weldflow Metal Products one of the top metal fabrication companies in the area. When you are looking for metal fabrication in NYC, our company will help you get what you are looking for. Contact our company today to learn more information.